Sports Physicals
Available at all four locations Wentzville, O'Fallon, St Peters and Hannibal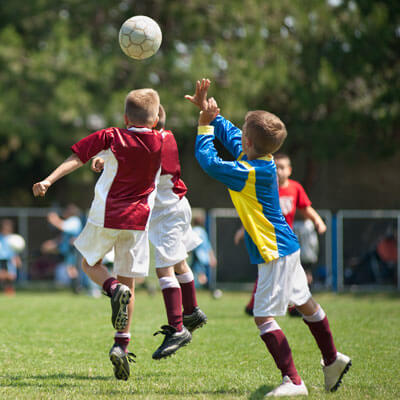 Also known as preparticipation physical examinations, sports physicals determine whether it's safe to participate in certain sports at school. Back Pain Center is pleased to now offer this service to kids of all ages.
Why Are Sports Physicals Necessary?
Sports physicals are required by the state of Missouri as a prerequisite to participation in high school athletics. These are performed in compliance with MSHSAA guidelines and documentation. Sports physicals are necessary for youth because they help evaluate a child's overall health and fitness. During the exam, the chiropractor checks a child's vital signs, performs any necessary tests, and looks for any underlying medical conditions that could affect athletic performance or increase the risk of injury.
What to Expect
During a physical at the practice, the chiropractor will do the following:
Record your child's height and weight
Take your child's blood pressure and pulse (heart rate and rhythm)
Test your child's vision
Assess the heart, lungs, abdomen, ears, nose, and throat
Check your child's posture, joints, strength, and flexibility
Why Get a Sports Physical From a Chiropractor?
When a child gets a sports physical from one of our chiropractors, that gives us an important baseline. If the child gets injured, we've already seen that young person move, so we can prescribe things that can help before they even start the season. Some common injuries we see are of the extremities (e.g. the shoulders, elbows, wrists, knees, etc.), and we can pre-screen some of those issues immediately.
If we're already familiar with the young athlete's case, we can dive in and establish what the new needs are.
Book an Appointment
Contact us today to schedule your child's sports physical!

Sports Physicals Wentzville, O'Fallon, and Hannibal MO | (636) 978-5511