Advanced Skin Care Solutions in O'Fallon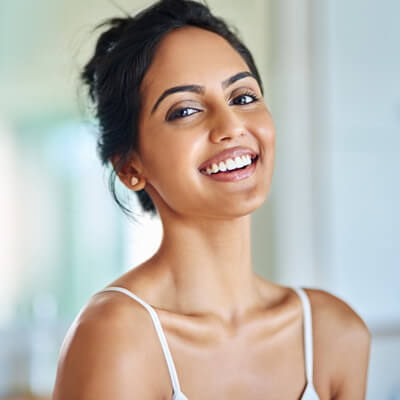 Corrie Hitzelberger, NP, loves helping people achieve the aesthetic results they want and deserve. She's certified in advanced neurotoxins and dermal fillers, so she can address many of the most common concerns. Ensuring you receive the results you want at a price you can afford is her goal.
What Are Dermal Fillers and Neurotoxins?
There are several products that fall under these categories. Fillers restore soft-tissue volume loss to the cheeks by smoothing out deep creases, plumping up thin lips, or the vertical lines around the mouth. Fillers are also used in the under-eye area to decrease hollowness and dark circles.
Some of the most common fillers used include:
Neurotoxins injections are different from fillers. They're used to smooth out expression lines by blocking the signals from the nerves to the muscles, and softening wrinkles. Neurotoxins like BOTOX®, Dysport®, or Jeuveau® can be used on frown lines, forehead lines, crow's feet, and other areas to create definition in the face, not necessarily for wrinkle reduction.
While most patients may benefit from both, it's important to address this possibility during the consultation. Preventative aging care starts early, by not allowing the skin to sag, age, and wrinkle.
What to Expect
Corrie listens to what your goals are and discusses the options available for you to achieve
the results you want. In addition to neurotoxins and fillers, we also offer many other options to brighten and tighten your skin, and address other issues as well. These include:
Hyaluronic acid moisturizer
Arnica cream
Rejuvenation serum
Lactic acid exfoliation
Vitamin C serum
And more
Softer, younger, and more vibrant skin can be yours; we're here to help.
Take the Next Step
Ready to experience the difference our treatments can make in how you face the world? Schedule an appointment with a team member, or contact Corrie directly at 816-284-9650, or email her a corrie.facesstl@outlook.com.

Advanced Skin Care Solutions O'Fallon MO | (636) 978-5511