Chiropractic Care at Back Pain Center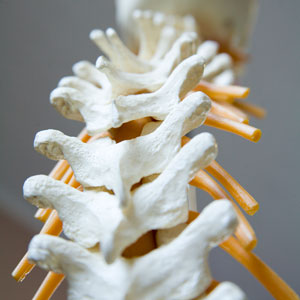 When you visit our practice for chiropractic care, there's one thing we'd like you to understand-this isn't your typical chiropractor's office.
We don't believe in making you visit us on a set schedule, or require you to come in for maintenance visits once you're feeling great.
Instead, we take a different approach-one we believe in whole heartedly. Our goal is to get you well, and to keep you well, as quickly and efficiently as possible. Through proper diagnosis and treatment, we can do exactly that. We want to dive deep to uncover exactly what's going on in your body, and will devise a care plan for you based on research.
The end result? You living a pain free, healthy, happy life.
Our Techniques
We understand that each patient is unique, coming to us with a variety of complaints or problems that are specific to their body. For this reason, we employ a number of techniques and modalities to ensure we've got the perfect research-backed service for you.
We're proud to offer techniques including:
Diversified adjusting
Dry needling
Rehab DNS
Active Release Technique
Our patients have found success in chiropractic care after dealing with a number of ailments, including but not limited to headaches and back pain, neck pain, tendonitis, tennis elbow, golfer's elbow, shoulder problems, hip pain, knee pain and even plantar fasciitis. Our team is skilled in helping patients of all walks of life, whether you're 1 or 100. We're proud to welcome athletes of all skill levels into our care, too!
I had a great experience and left already feeling better.

Extremely friendly and made me feel comfortable! Never questioned anything. I felt wonderful after leaving. Overall great experience!
Learn More Today
We'd love to see you in our practice and get to know your goals in health. If you'd like to learn more, contact us today to book an appointment and learn about our services. We can't wait to welcome you into our care.
Get started today!
CONTACT US »

Chiropractic Care | Back Pain Center