Pregnancy Chiropractic
Available at all four locations Wentzville, O'Fallon, St Peters and Hannibal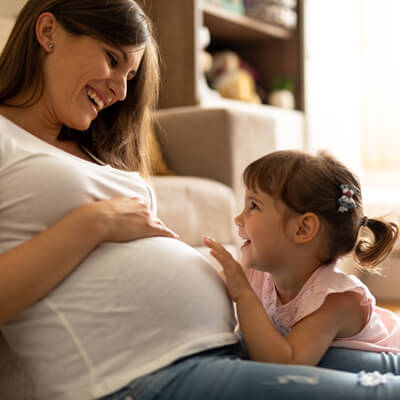 Although an exciting and life-changing time, pregnancy is often accompanied by various aches and pains.
Since taking medication is not a preferred option,
natural chiropractic care
can address such discomfort, allowing you to enjoy the comfortable and healthy pregnancy you deserve.
Safe & Effective
Chiropractic is a safe, effective, non-medical way to help alleviate the symptoms that come with progressing pregnancy, such as lower back pain, pelvic pain, sciatica, and many others.
This type of natural care can be valuable throughout the following stages:
Pregnancy
Regular prenatal chiropractic care can reduce back pain, nausea, and other types of discomfort without the use of drugs.
Labor and Birth
Receiving chiropractic care throughout the prenatal period can often help reduce labor time and decrease the need for interventions during the birth process.
Frequently Asked Questions
At what point during the prenatal period should I receive care?
Our prenatal care can benefit you at every stage. The earlier you start, the more likely you'll enjoy a comfortable pregnancy.
How long does it take to find relief from pain or symptoms, and what symptoms do you help?
Pregnant patients who receive chiropractic care often experience relief from their symptoms within the first visit or two. This type of care has been shown to dramatically improve symptoms during pregnancy and labor.
How do you address concerns of nervous mothers?
As a mother, your concern is always with the health of your child. Chiropractic has been shown to be a gentle and effective way to treat musculoskeletal pain during the prenatal period, and is supported by many OB-GYN physicians.
Book an Appointment
We want to help you have the happy and healthy pregnancy you deserve. Contact us today to schedule an appointment!

Pregnancy Chiropractic Wentzville, O'Fallon, St Peters and Hannibal MO | (636) 978-5511