Diagnostic Ultrasound
Available at all four locations Wentzville, O'Fallon, St Peters and Hannibal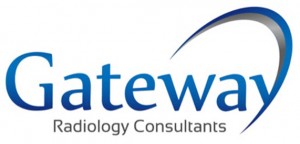 Back Pain Center, in partnership with Gateway Radiology Consultants, is excited to provide onsite Musculoskeletal Diagnostic Ultrasound. Diagnostic Ultrasound is a radiation-free imaging technique used to visualize structures including bones, muscles, tendons, ligaments and nerves.
As opposed to other imaging techniques such as x-ray and standard MRI, diagnostic ultrasound allows structures to be visualized under active movement, and provides immediate onsite results.
Radiation-free
Diagnostic ultrasound is an effective tool used to diagnose soft tissue injuries in muscles and ligaments that cannot be seen on x-rays, and because it does not utilize radiation, it is safer.
Cost-effective and Functional
Diagnostic Ultrasound provides an affordable alternative to MR imaging. Unlike x-ray and MRI, ultrasound can visualize moving structures, allowing assessment of structures in painful positions. Motion analysis allows real time diagnosis of a variety of athletic and non-athletic injuries.
Onsite Services
Onsite imaging services provide immediate diagnosis. Immediate results allow faster and more accurate treatment.
Discover how we use safe and effective ultrasound to provide an accurate diagnosis.
Shoulder
Rotator cuff tears
Shoulder bursitis
Shoulder Impingement
Frozen shoulder
Shoulder arthritis
Elbow
Flexor and extensor tendinopathy
Muscle and tendon injury
Collateral ligament injury
Nerve entrapment
Wrist/Hand
Ganglion cysts
Carpal tunnel syndrome/nerve entrapments
Muscle and tendon injury
De Quervain syndrome
Arthritis
Knee
Quadriceps and Patellar Tendinopathy
Muscle and tendon injury
Collateral ligament injury
Meniscal Tears
Baker's Cysts
Ankle/Foot
Muscle and tendon injury
Ankle sprains
Plantar fasciosis
Tarsal Tunnel syndrome/nerve entrapment
Body Wall
Rib Fractures
Oblique Strain
Abdominal Strain
Diagnostic Ultrasound Services in O'Fallon
Back Pain Center
Phone: (636) 978-5511
Hours: By appointment only

Diagnostic Ultrasound Wentzville, O'Fallon, St Peters and Hannibal MO | (636) 978-5511