Therapeutic Rehabilitation
Available at all four locations Wentzville, O'Fallon, St Peters and Hannibal
When you choose us for your care, we want one simple thing for patients: The best possible care for long-term success.
We're proud to offer Therapeutic Rehabilitation at our practices in Wentzville and O'Fallon, an incredible program that works to get you feeling better and keep you that way.
What is Therapeutic Rehabilitation?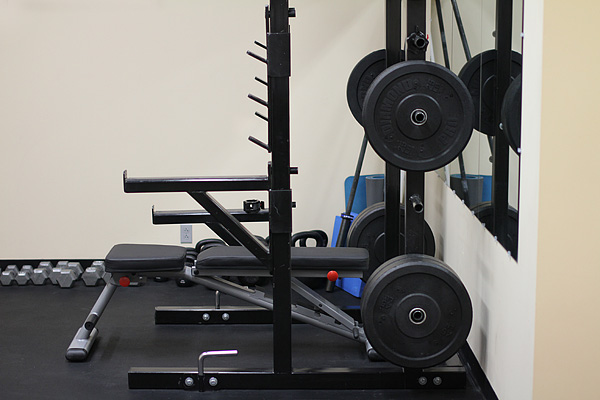 We see it far too often-patients come in with injuries that could have been avoided if it were for one thing-a stronger core.
Our core is extremely important to everyday life-we use those muscles to move, walk, run, lift and even to keep our spine in proper alignment. However, most of us don't have very strong core muscles, and that can lead to injury.
That's where this program comes in.
When you visit us for a Therapeutic Rehabilitation session, we'll devise a unique set of exercises and movements for your needs to get and keep the area strong. All you need to do is arrive to your session wearing loose fitting athletic clothes. We'll also provide you with proper stretches and workouts you can do at home for even better results.
Candidates for Therapeutic Rehabilitation often include patients who have a history of chronic back and neck or hip pain, and those who may be dealing with a spinal injury among others. The best part? Rehab DNS is typically covered under insurance, and we're proud to accept most major insurance plans. If you'd like us to check your benefits, contact the practice and we'd be happy to do so.
Think of rehab this way-it's like an insurance policy after your initial chiropractic care-it can help keep you healthy and without the need to keep visiting us!
Schedule Your Appointment
If you think you might be a candidate for Therapeutic Rehabilitation, or simply want to learn more about the program, we invite you to contact us today. We'd love to meet you and talk with you about your goals in natural health.
Get started today!
CONTACT US »

Therapeutic Rehabilitation Wentzville, O'Fallon, St Peters and Hannibal MO | (636) 978-5511