Nutrition in O'Fallon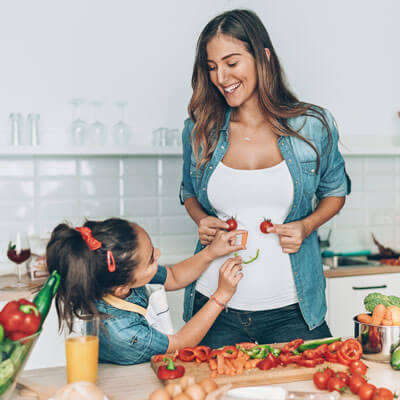 Whether you're seeking to lose weight, improve athletic performance, or adopt healthier eating habits, our Registered Dietitian Nutritionist Taylor Leonard provides an individualized approach to help you achieve your goals. She has the following areas of specialty: weight management, intuitive eating, disordered eating patterns, and eating disorders. Taylor can also help you end chronic dieting once and for all.
Services Offered
Weight Management
Help for Disorder Eating & Eating Disorders
Ending Chronic Dieting
Intuitive Eating
Nutrition Education
Meal planning
What to Expect
This is a complimentary 15-minute call to discuss what you are looking to achieve and make sure we are a great fit for you. Taylor will answer any questions you have, gather your insurance information, and set up a time for the initial consultation.
This one-hour session will include a personalized nutritional assessment and review of nutrition and health history. You will be given some intake paperwork before meeting with Taylor.
During this consultation, Taylor will review your goals and determine what you're looking to get out of the service. We'll also go over your pertinent medical history, including any medications you're taking and diagnoses, what your relationship with food looks like, and your dieting history. Taylor will also get into specifics about your current daily fluid intake, sleep quality, and stress management.
After all that information has been gathered, she will create an action plan to help you achieve your goals.
In our follow-up session, we will reflect on the progress you have made since the last visit. Taylor will address struggles, success, and ongoing nutrition education and support, and continue setting small measurable goals to set you up for success.
Frequently Asked Questions
How often will I need to come in?
Initially, clients meet with Taylor once a week for the first few weeks. She recommends a 3-month commitment and spreads sessions out so we will have more time between them to implement whatever goals we're working on.
Taylor is in-network with most major insurance companies. Please note that you are responsible for verifying nutrition services covered on your plan. Self-pay options are also available.
Book an Appointment
Optimize your health and feel your best with our nutrition services. Contact us today to schedule an appointment!
Book an Appointment in O'Fallon »

Nutrition in O'Fallon MO | (636) 978-5511