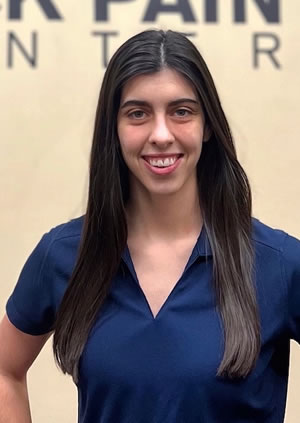 Meet Dr. Maddie Smith
Chiropractic Education
Dr. Maddie Smith is a chiropractic physician with specialties in musculoskeletal pain, sports injuries, and rehabilitation. She is passionate about educating patients on the cause of their pain, and individualizing treatment to help each person meet their goals. Dr. Smith is a graduate of Logan University, where she was heavily involved in the research-driven programs and groups on campus. Prior to chiropractic school, Dr. Smith earned her B.S. in Exercise Science at Southern Illinois University, Carbondale.
Enjoying an Active Life
Outside of her academic career, she spent ages 3-22 as a gymnast, and tries to stay involved in the gymnastics community whenever possible. She utilizes her knowledge of gymnastics and exercise along with her chiropractic skills to get people feeling better and help them stay better. In her spare time, Dr. Smith enjoys hiking, gardening, traveling, and spending time with her family.
Contact us today to schedule an appointment with Dr. Maddie!

Dr. Maddie Smith | (636) 856-1260