Meet Dr. Josh Baird
Chiropractic Education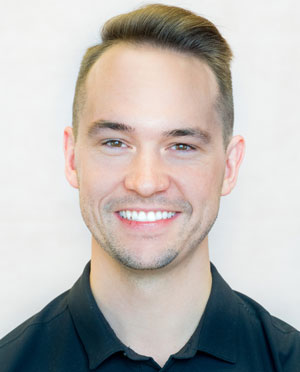 Born and raised in Ontario, Canada, Dr. Baird moved to St Louis to pursue his dream of becoming a chiropractor. Upon his graduation from Logan Chiropractic College he joined the Back Pain Center team heading the Wentzville clinic. During his time at Logan Dr. Baird was a student representative of the Motion Palpation Institute. He finished parts A through D of the McKenzie Institute and has completed extensive work in the physical rehabilitation side of chiropractic with an emphasis on dynamic neuromuscular stabilization.
Approach to Care
Through education in many facets of chiropractic and rehabilitation, Dr. Baird utilizes a dynamic approach that is unique to each individual. He aims to not only eliminate pain but address the cause of pain. He achieves this by modifying and improving aggravating daily movements, increasing muscular stability, and teaching pain management. He is passionate about educating patients on how to manage their own conditions to reduce their dependence on medication and health care providers.
EXPLORE OUR SERVICES »

I had upper back pain, Dr Josh Baird examined and diagnosed the origination of pain after detailed analysis through different movements/Postures. He gave few stretches and the pain was nearly gone by the time I left the clinic. Very informative, experienced and magical treatment. Mukesh B.
Outside the Office
Dr. Baird enjoys playing hockey and golf as well as spending time with his wife, Tiffany and his son, Christian.
Contact us to book an appointment with Dr. Baird.

Dr. Josh Baird | (636) 856-1260