Meet Dr. Jared Littlefield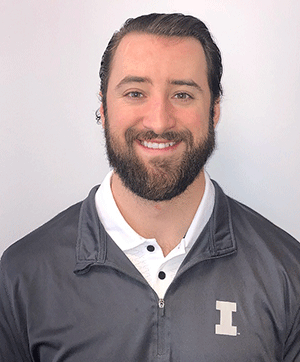 Dr. Jared Littlefield grew up in Hazelwood, MO. He always knew he wanted to be in the health field, but wasn't sure exactly what he wanted to do. He started shadowing different practitioners, including physical therapists, anesthesiologists, and chiropractors.
I found that with chiropractors compared to the rest of the practitioners, people enjoyed going to their chiropractor, and the chiropractors enjoyed treating their patients.
Education & Certification
Dr. Littlefield played baseball at the collegiate level at Meramec Community College and Truman State University. While at Truman State, he passed his certification exam to become a certified Exercise Physiologist.
After receiving his B.S. in Exercise Science from Truman State, Dr. Littlefield attended and graduated with honors in 2022 from Logan College of Chiropractic. Throughout his time in graduate school, Dr. Littlefield obtained his CSCS certification and has worked as a strength and conditioning coach for three years, helping train and rehabilitate athletes from the middle and high school levels all the way up to the college and professional levels.
Providing Customized Care
Dr. Littlefield specializes in musculoskeletal pain, sports injuries, and rehabilitation, and cares for patients across the spectrum. He provides customized care, taking a case-by-case approach to ensure that each patient gets the correct treatment for their individual needs.
It is through a functional movement analysis and looking at the entire body and kinetic chain that Dr. Littlefield can treat the source of the problem, not just the symptoms. He uses various treatments, including soft tissue treatment, chiropractic adjustments, rehabilitation exercises, and dry needling, to help patients get out of pain.
Dr. Littlefield also cares about each patient and takes the time to listen to them. "Their health is a genuine concern of mine."
Outside the Office
While out of the office, Dr. Littlefield likes to maintain an active lifestyle and hang out with friends, family, and his fiancé Kellie. His hobbies include weightlifting, basketball, golf, pickleball, and slow pitch softball. Dr. Littlefield is a huge Illinois Illini Basketball fan, so you can catch him watching a game whenever they are playing.
Schedule an Appointment
Contact us today to schedule an appointment with Dr. Littlefield!