Notice:
Please be informed that our yoga classes will be discontinued after December 28th, which will be the last class held. We appreciate your participation and hope that you have enjoyed the benefits of yoga during our time together. If you have any questions or concerns, feel free to reach out to our team at the O'fallen practice. Thank you for being a part of our yoga community.
Yoga Classes in O'Fallon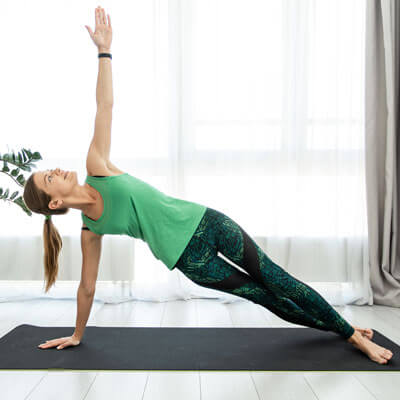 Back Pain Center is introducing yoga to our lineup of services in O'Fallon to help you feel your best! We are so excited to help enrich your life with the benefits of yoga, including greater flexibility and mobility, increased muscle strength and tone, improved energy, balance and calming of the mind.
PushPress is a simple membership management app that allows you to see the class schedule, manage your class reservations, purchase class passes or a weekly membership, and sign any important documents needed before you begin. (If you do not wish to download the app, you may still access your account online through the member portal with this link members.pushpress.com/login) We look forward to practicing with you!
Once your two-week trial is completed, you will have the option to purchase classes and memberships online through your Push Press account!
Be sure to check back often, as more classes will be added to the schedule as demand grows!
We look forward to practicing with you!
Our Instructors
Get to know our amazing yoga instructors: Jamie, Ken and Katie!
Get Started Today!
If you would like to learn more or have questions, contact us today.

Yoga O'Fallon, MO | (636) 978-5511