Meet Dr. Nate Kinnison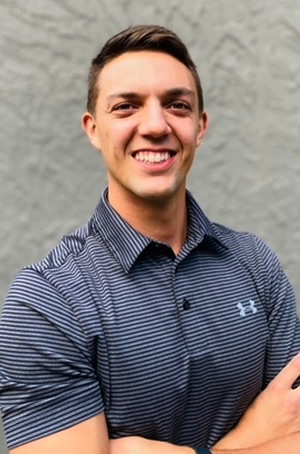 Dr. Kinnison was born and raised in Perryville, Missouri as the youngest of five siblings. Growing up playing sports, he attended Blackburn College and received his B.A. in Biology with a minor in Chemistry. As a member of their soccer team, he played throughout his four years and became the team captain during his last two years. He was named Student Marshal during his senior year which recognizes a student's outstanding academic achievement and contributions and is Blackburn College's highest honor.
Chiropractic Education
While attending Logan University in Chesterfield, Missouri, he was passionate about tutoring fellow students. Being a part of the Motion Palpation Institute and Rehab to Performance clubs furthered his skills and also allowed him to help guide his fellow classmates.
During his time at Logan he also enrolled in the Master of Science in Sports Science and Rehabilitation which he finished concurrently with their Doctor of Chiropractic degree program. Dr. Kinnison prefers providing a variety of treatments such as chiropractic adjustments, directional preference movements, manual therapy, dry needling, and specific rehabilitation exercises which allows effective treatment for a multitude of different conditions.
Dr. Nate is awesome! He's very knowledgeable and and definitely knows what he's doing! I like that he teaches you about the human body and where/why the pain comes from. Hannah G.
Dr. Kinnison emphasizes the importance of self-efficacy and strives to educate patients how they can prevent pain in the future to become resilient. Ready to get started on the path to a healthier you? Contact our office today!

Dr. Nate Kinnison | (636) 856-1260