Meet Dr. Jake Schaake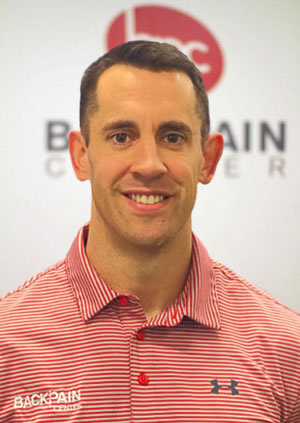 Dr. Jake Schaake grew up in Edwardsville, IL, and has always been interested in human movement and the way the body works. Given his interest in sports and helping people, he recognized that chiropractic was the ideal fit for him.
Education & Training
Dr. Schaake excelled in the classroom and on the baseball field, where he graduated with honors and helped captain the Quincy University baseball team for four years. After earning his B.S. from Quincy, he achieved his M.S. degree from Liberty University. He then received his D.C. degree with honors from Logan University.
At Logan, Dr. Schaake was the president of the Motion Palpation Institute club (MPI), where he specialized in the dynamic patient assessment for joint dysfunction of the spine and extremities. With MPI, Dr. Schaake has mastered joint palpation and manipulation. He was also heavily involved in Rehab 2 Performance and Forward Thinking Chiropractic Alliance, enhancing his evidence-based treatment and rehabilitation skills.
Dr. Schaake has expertise in the following:
Joint manipulation, Trigger Point Dry Needling
Mechanical Diagnosis and Therapy (Directional Preference)
Dynamic Neuromuscular Stabilization (DNS)
Soft Tissue Therapy (Active Release Technique [ART], cupping, IASTM, KT taping)
He has also been trained and certified as a CrossFit CF L2 and USAW L1 Coach. Dr. Schaake is a former CrossFit gym owner and has spent several hours coaching CrossFit athletes and youth hockey and baseball players.
Approach to Treatment
Dr. Schaake uses a functional approach in his practice to help resolve pain, improve the overall function of the joints, and educate his patients.
I want to help people feel better and maximize their abilities, performance, and overall health, and unlock some of the things they didn't even realize were possible.
Outside the Office
A proud U.S. Veteran, Dr. Schaake enjoys spending time with his beautiful wife, Megan, and his wonderful young boys. He also enjoys University of Tennessee sports, CrossFit, traveling, and being active outdoors.
Book an Appointment
Dr. Schaake is delighted to be part of the Back Pain Center team and loves that it's a fun place to call work! Contact us today to schedule an appointment.

Dr. Jake Schaake | (636) 978-5511